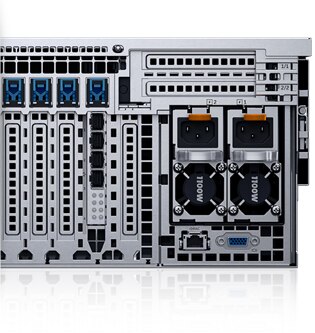 Built for scalability and speed
Maximize the performance of your most demanding enterprise applications, including CRM, ERP, OLTP and in-memory databases. The PowerEdge R930 flexibly scales to optimize transactions and operations and can significantly reduce latency. Leveraging the latest Intel® Xeon® processor E7 v4 product family (up to 24 cores per processor), the 4-socket R930 can scale to meet virtually any challenge.
Utilize all 96 processing cores to access up to 6TB DDR4 memory on 96 DIMMs.
Optimize performance across compute, memory and I/O with up to eight PCIe SSDs.
Protect mission-critical and data-intensive applications with Intel E7 RAS features.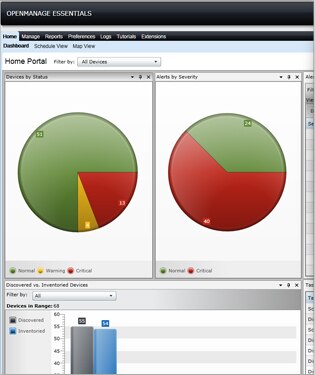 Simplicity through automation
Efficiently manage Dell servers in physical, virtual, local and remote environments with PowerEdge embedded server intelligence — integrated Dell Remote Access Controller (iDRAC8) with Lifecycle Controller and OpenManage Essentials. OpenManage automates the most frequently performed server management tasks agent-free – including deployment, updates, monitoring and maintenance – regardless of the installed OS or hypervisor.
Reduce setup time by up to 99 percent with zero touch automated deployment.
Cut up to 92 percent of time spent updating servers according to your policies.
Leverage the same OpenManage Integration benefits with your existing VMware®, Microsoft or BMC Software consoles.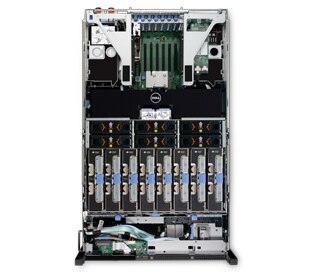 Accelerate applications
Reduce licensing costs using the extensive internal resources of a single R930 to accelerate applications and optimize compute processing. With 96 DIMM slots and 24 hard drives, it can easily adapt to the demands of any workload.
Cost-effectively scale memory using lower cost, smaller DIMMs.
Architect internal storage with SSDs and SAS drives to optimize for specific applications.
Double I/O bandwidth utilizing dual PCI Gen 3 RAID cards.
Adapt to virtually any enterprise workload
Specifically designed for the enterprise, the R930 has all the power and capacity required to meet your business needs.
Accelerate your large applications (ERP, CRM, business intelligence) with the capacity to quickly respond to business-growth demands.
Consolidate multiple corporate-wide applications to a single server.
Enable faster access to critical business-application data and shrink customer response times with in-memory database capability.
Efficiently support SAN environments with Dell Fluid Cache for SAN in combination with up to eight Express Flash SSDs.
Migrate from an outdated RISC environment to a more agile future-ready data center