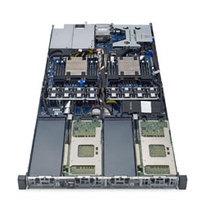 Purpose-built acceleration solution
The PowerEdge C4130 is an incredibly dense rack server designed to accelerate a range of demanding workloads including high-performance computing (HPC).
With up to four 300W double-width GPU accelerators or co-processors in just 1U of space — and with five unique configurations tailored to your needs — the C4130 delivers outstanding performance, flexibility and efficiency while reducing your space, cost and management requirements.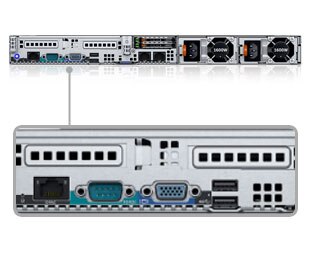 Meet your precise compute needs
Match your unique workload requirements with a balanced architecture offering a flexible combination of accelerator, processor, memory and I/O options.
Scalable performance with the latest Intel® Xeon® processor E5-2600 v4 product family (up to two processors), and up to 1TB1 of DDR4 memory
I/O flexibility with two rear PCIe 3.0 slots and support for InfiniBand FDR
Multiple configuration options including support for up to four GPUs or co-processors, even with a single CPU2
Deliver phenomenal performance
Get faster results with more precision thanks to the server's outstanding computing throughput. The C4130 supports up to four double-width 300W accelerators, with options including NVIDIA® Tesla® GPUs and Intel® Xeon Phi™ co-processors, allowing you to boost performance like never before.

Manage with ease
Simplify IT management tasks with innovative embedded management features built into your PowerEdge server.
Save time and improve IT productivity with intuitive local, remote and mobile systems-management features.
Automate deployment, management and updates with the integrated Dell Remote Access Controller 8 (iDRAC8) with Lifecycle Controller.
Control your data center more effectively with Dell OpenManage Essentials, a one-to-many console that monitors and manages the health and availability of Dell enterprise infrastructure and supported 3rd-party hardware.
Maximize availability and efficiency
Get performance with peace of mind thanks to a range of features that enhance your server's reliability, efficiency and ease of use.
Optimized cooling, cabling and mechanicals help reduce leakage current and enable reliable accelerator performance.
Fault-tolerant features such as redundant, hot-plug power supplies and fans help ensure availability.
Energy-efficient components deliver outstanding performance per watt.